It has only been a couple of weeks since the first copies of "Bounce" arrived and starting making their way to the media, but I want to share with you some of the things that have been going on….
I had an interview today with the North Shore news papers for a story that should run this week.

On Friday night (actually Saturday morning) at 12:45 I will be a guest on Al Davis' Jazz Gallery on WGBH FM (89.7).

On Saturday night (ok, Sunday morning) I will be a guest on Sherry Smith's show 'Round Midnight on WATD FM (95.9).

Then I might be heard on WFNX RM (101.7) Sunday morning Jazz Brunch with Jeff Turton (still being confirmed).

On Monday I will be a guest on WICN FM 90.5 with Tyra Penn at 1:00 pm.

Of course Tuesday night is the big release party (I already told you about that and if you didn't get your tickets yet you really should) The show is at 8:00 at Scullers in Boston (the Doubletree Hotel on Storrow Drive… 400 Soldiers Field Road) … you can get your tickets now at

http://web.me.com/sueaucla

ir/Bill_Champitto_At_Scull

ers/May_12_09.html, www.ticketweb.com, or call Scullers directly at 617-562-4111. Tickets are $20.

Then later that week I will be a guest on WEIB FM (106.3) on their morning show. We will be announcing a performance in western MA that WEIB will be hosting. 
Just writing all of this stuff out is overwhelming. The response from this CD has been fantastic and I didn't even mention the coolest thing of all… I am in negotiation with a publicist who has a Canadian artist that wants to record some of my music on his up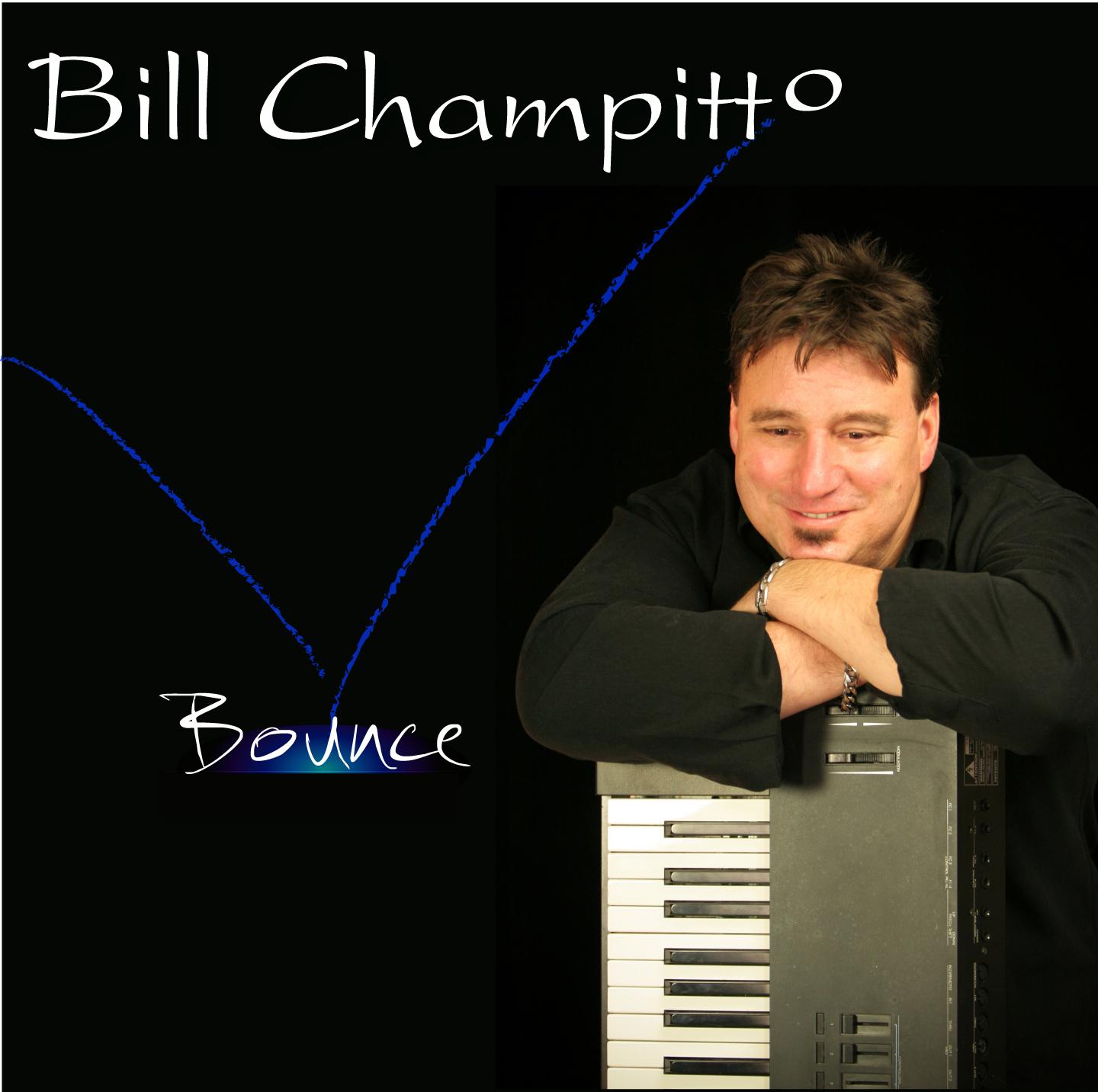 coming CD. He is a well known recording artist in Canada who has spent time in the states on Broadway and on some impressive sets in Hollywood. Wish me luck…
Well that's the update for the past two weeks…. and I can only hope there's more to come. In the meantime, if you are able to make it to Scullers I want to thank you for taking part in the fun. The show starts at 8:00 so you'll be home at a reasonable time – unless you want to join us later on Newbury Street for the after party! If you can't make it you can order a CD or download for your MP3 player at http://www.billchampitto.com/downloads.html. I hope we can catch up real soon. Be well.  
Ciao'
Bill C
Bill Champitto
Soul, Funkified Jazz
cell (617) 320-4136 – land (617) 314-6503
http://www.billchampitto.com/
www.myspace.com/billchampitto