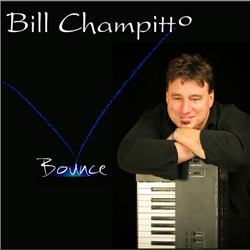 Like many people I know, the economic tumble of the past few years has hit me directly. In the 90's, circumstances steered me to corporate consulting, a role that eventually required an extended absence from performing. But greater forces worked to set a path back to performing and writing music.
This CD celebrates my reconnection with performing music and is born of resolution in spirit and belief in resilience. I feel it shows a new level of depth and maturity in my music. It is fun, strong, determined, reflective and hopeful. And maybe for someone else facing struggle, this work can remind and inspire them… to "Bounce".
...or Purchase the physical CD here for $12.99....